LIFESTYLE GUIDE: TULUM, BOCA PAILA
Welcome to Boca Paila. The Riviera Maya at its finest. Pristine beaches and clear blue waters, a wide variety of delicious dining (and drinking), prestigious wellness experiences, eclectic shopping and unparalleled events. Magical moments worth saving up for.
Read on for our high-season edit and tips on the best way to navigate the strip's plethora of possibilities.
SELF CARE - YÄAN WELLNESS SPA
Yäan Wellness Energy Spa is a healing hub on the jungle side of Boca Paila's quiet southern strip. Enter through smoky clouds of fragrant copal to experience the spa's healing waters (some drawn from the local cenotes), traditional indigenous treatments, private temazcal ceremonies and various types of energy healing. The organic design was the vision of Sebastian Sas, the architect and owner of Be Tulum. While the spa menus, services and amenities were all consciously created by Yäan Director Dr. Bobby Klein, a revered clinical psychologist and pioneering wellness practitioner in the United States for over 40 years. Having packed up his clinic in Los Angeles, Klein continues to offer life path counseling and energy healing sessions for individual and couples on site in Tulum.
BREAKFAST, LUNCH & SNACKS - THE REAL COCONUT
Created by Daniella Hunter, the co-founder of luxury eco-boutique hotel Sanará, The Real Coconut tickles taste buds daily from 730am featuring recipes that are dedicated to digestive health as well as sustainability. All of the menu and products are gluten, grain, dairy, refined sugar and pesticide free. The chips and tortillas are made from coconut flour (now also available commercially online in the United States), while healthful plantain from Belize is used for breads and low glycemic index cookies. Don't miss the banana pancakes for breakfast, or the PhytoGreen Mojito, an incredibly nutritious and detoxifying non-alcoholic super drink made with Marine Phytoplantkon. Also, after a collaboration with WeWork in Downtown Los Angeles, The Real Coconut is slated to open a stand alone restaurant in the city soon with other locations to follow suite.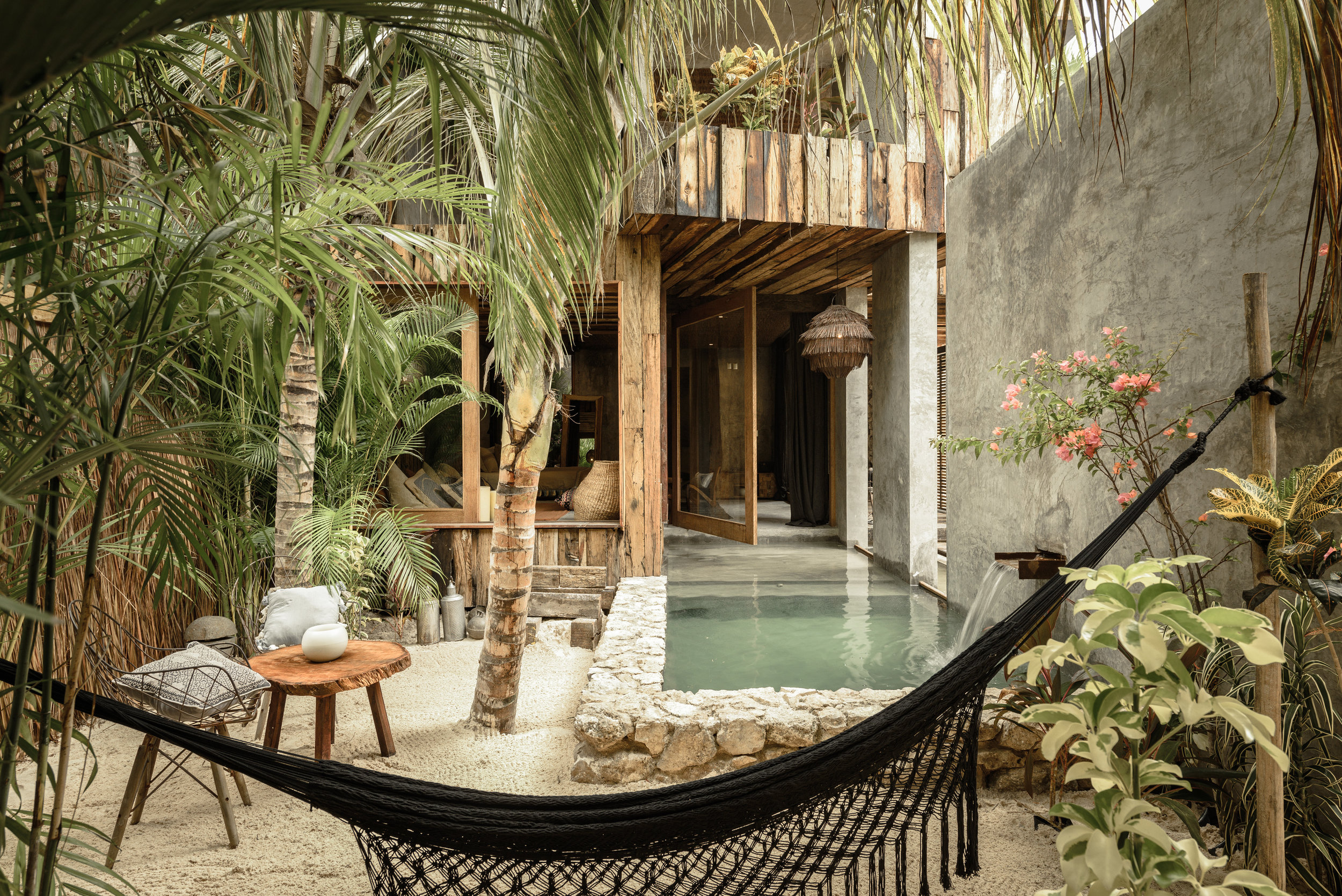 ACCOMMODATIONS - BE TULUM
Paradise found at Be Tulum Hotel, a property comprised of discrete suites nestled on a large plot of land between the lush jungle and white sand beaches of the Caribbean Sea. There are two shared pools on the property - a rarity for Tulum - as well as roof decks, private pools, cozy nooks and views galore in the villas. The beachfront palapas are perfect for a lazy day lounging seaside, in close proximity to a cocktail hut. Yäan Wellness Spa is directly across the road and both Be and sister hotel Nômade host eclectic events including live music by talented artists.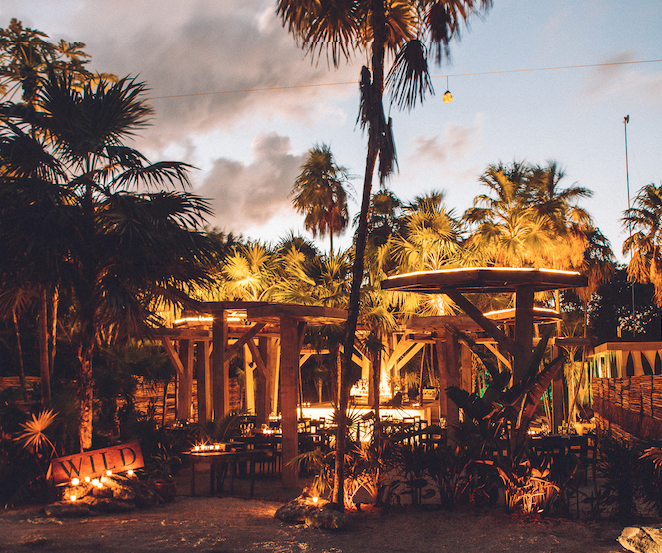 DINNER & DRINKS - WILD
Deep in the jungle and under the stars, at the edge of the Sian Ka'an UNESCO World Heritage biosphere reserve, WILD Tulum is a large-scale restaurant featuring a Middle East-meets-Mediterranean menu that uses sustainably sourced ingredients from the Yucatán and Caribbean. Greatest hits include homemade flatbread served warm with hummus and baba ganoush; organic beet gazpacho with jicama, charcoal ash feta cheese and candied walnuts; and zaatar-marinated lamb chops with yogurt sauce. The cocktails are more than just highly Instagrammable: Created by Nicolas Baptiste of Experimental Cocktail fame, all juices, purees, syrups, and cordials are made on-site. Make sure to follow WILD on social media for updates on parties that the well-connected owner Karen Young - a veteran music festival promoter - will be hosting in the coming months.
MOVEMENT - FLY HIGH ADVENTURES
Fly High Adventures is a wellness travel agency founded by French-Canadian concierge yoga and wellness expert Eva Red. Fly High specializes in inclusive, eco-chic vacations for curious and health conscious travelers. She can also be found at Sanará (one of the most breathtaking studios on the beach) for yoga and her signature fitness classes. Her enthusiasm and smile are contagious...with salsa moves reserved for the lucky few.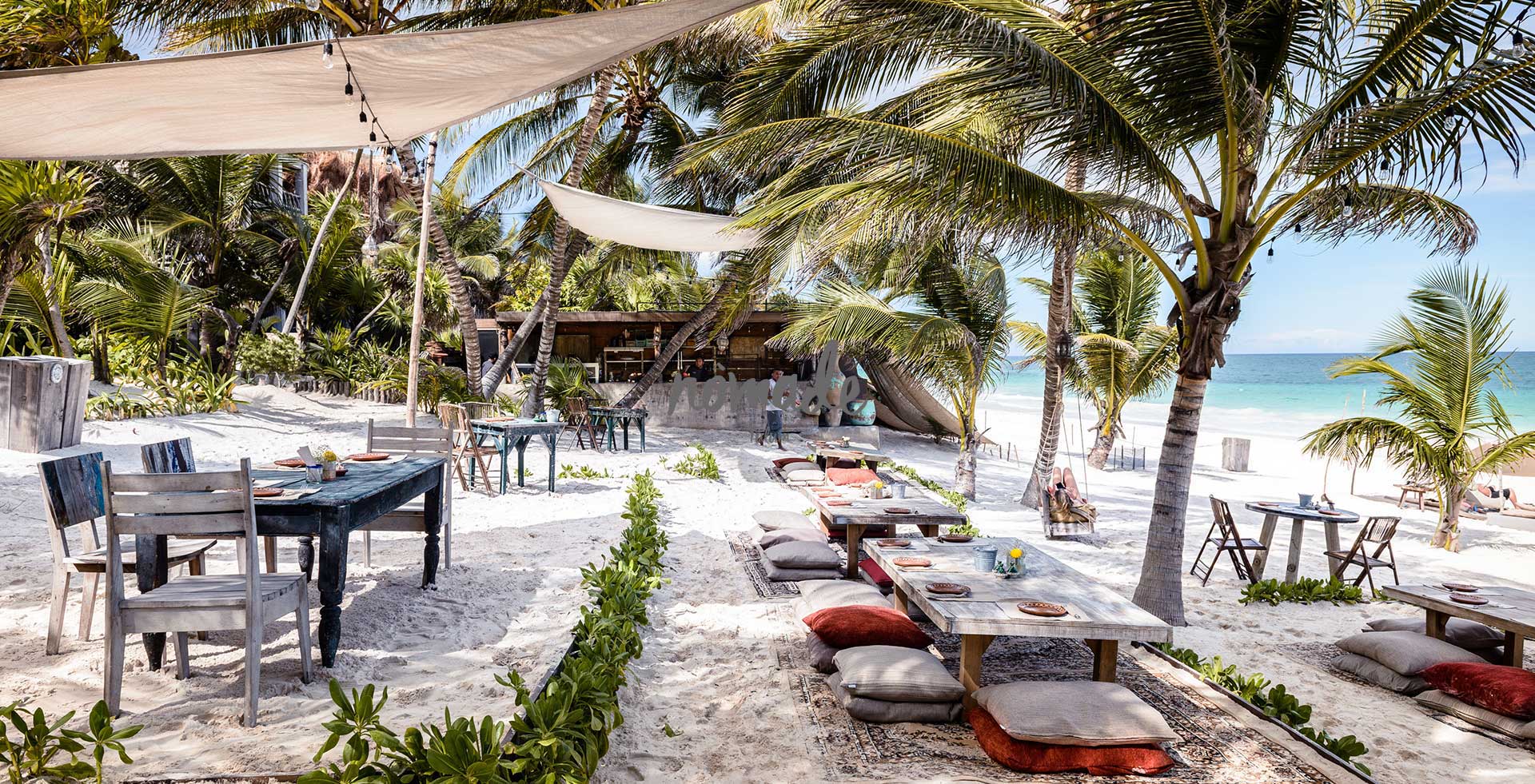 LUNCH, DRINKS & DINNER - LA POPULAR
You came here for this: La Popular, located on the beach of the Nômade hotel, combines a casual yet chic seafront atmosphere with impeccably prepared and sustainable seafood classics. The greatest hit - justifiably so - is the ultra-fresh fish, grilled to perfection and served with local organic vegetables and a variety of sauces. Settle in for a leisurely (allow at least 2 hours, daytime preferred) finger-licking feast at one of the low, rustic wooden tables, seated on plush cushions strewn onto carpets over the sand, or opt for a private cabana. Meals start with chips and dips, continue with smokey mezcal cocktails and attractive people-watching ensured for the duration.
SHOPPING - CARAVANA, LA TROUPE & AZULIK
No trip to the Boca Paila strip would be complete without a visit to the Caravana Tulum "temple." Global nomads from celebrities and DJs to fashion editors and influencers flock to this stylish flagship, to stock up on mystic-moody Mexican-made artisanal luxe clothing and accessories for men and women. Neighboring La Troupe is also a must for free-spirited and sustainable clothing, accessories and textiles (as seen in the rooms at Be Tulum).
Also new and noteworthy: the impressive ZAK IK boutique at the Azulik Eco Resort and Spa. Conceived as a "futuristic museum," the thatched-roof shop features clothing and accessories by Mexican and international designers, with a particular focus on collaborations and sustainability.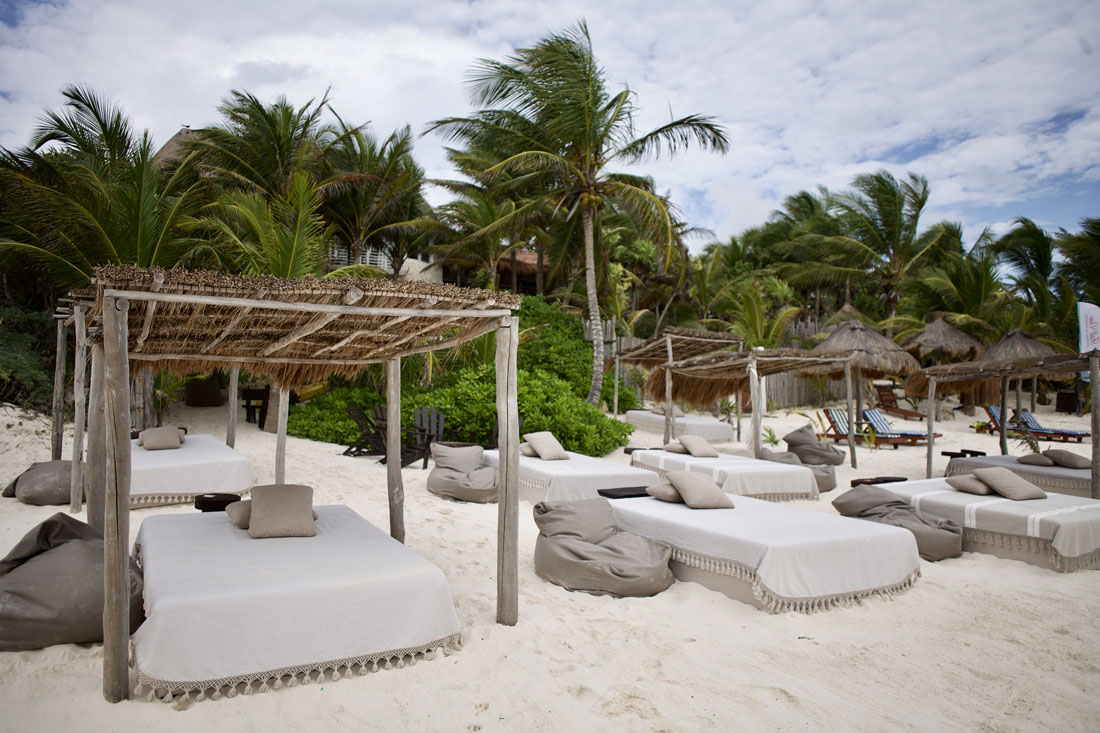 ACCOMMODATIONS - NEST & HOTEL ESPERANZA
NEST, as the name suggests, is a cozy boutique property on the tranquil south side of Boca Paila. There are nine rooms and inviting palm-shaded common spaces with rustic-sophisticated style and furniture and decor locally sourced by co-founder James Chippendale, a philanthropist, filmmaker and former music industry exec. Don't miss the happy hour and generous seasonal breakfast (included). A top pick for relatively affordable accommodations on the beach. Plus exceptionally excellent staff and service.
Another affordable and eco-sensitive option on the beach is the recently opened Playa Esperanza. Head north towards the Tulum ruins and check into one of the thatched roof cabanas, surrounded by flora and fauna and the soothing sound of the ocean just steps away.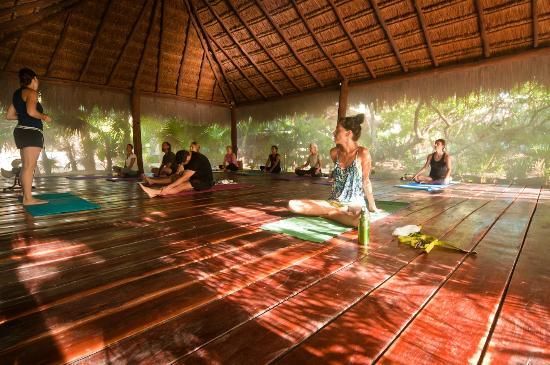 MOVEMENT - YOGA SHALA
Located directly across from Ahau and Raw Love, Yoga Shala is the last remaining unpretentious and affordable studio on Boca Paila offering a variety of styles and methods, appealing to locals and tourists year round. Bonus points for the on site Thai café and treehouse jung'alow.
LUNCH & DINNER - CHARLY'S VEGAN TACOS
Charly was a chef in a slew of high-end gourmet restaurants but rose to the challenge of creating a vegan taco truck, now moving into a 3rd location this season, across from Rosa del Viento at kilometer 10. The food at Charly's Vegan Tacos is inventive, the flavors complex, the ambiance pleasant, and the salsas spicy. Don't miss the plantain chips served over coleslaw and quinoa as well as the Portobello tacos and mango guacamole, washed down with a chalice of homemade stevia-sweetened lemonade.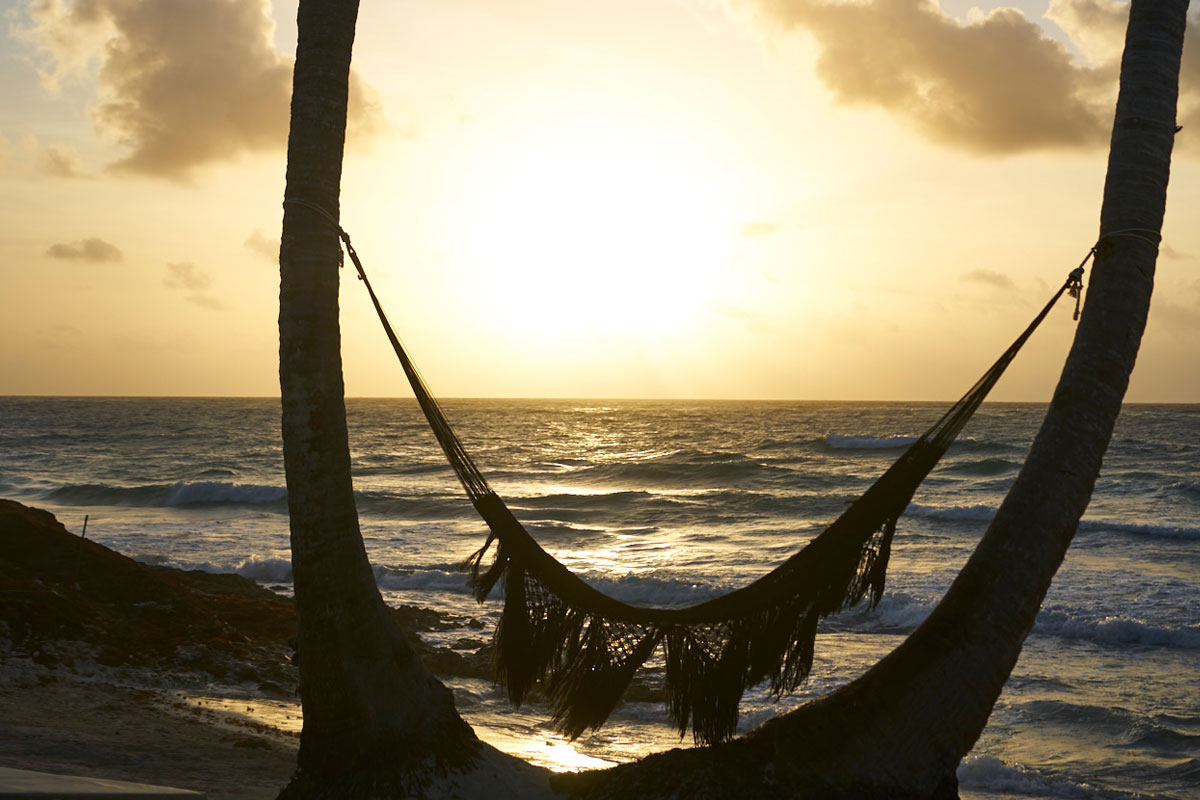 EXPERIENTIAL - HABITAS
A global home for a global community. Habitas Tulum is the 1st permanent property for the unique/inspiring cultural movement spearheaded by experiential facilitators Kfir Levy and Eduardo Castillo. In less than a year, the 32 room Tulum "home" has become the de facto meeting point for like-minded travelers looking to connect globally...and differently. The 3-story lounge lies at the heart of the property with high-season programming like no other. This includes, Baja El Sol (thrice weekly sunset music sessions on the beach), Courtyard Concerts (live music in the jungle), family dinners at Moro, the ground-floor restaurant and Mar Tierra, a recently conceived environmental preservation initiative. Full details online and via social media.