LIFESTYLE GUIDE: TULUM TOWN
Tulum Town aka Pueblo may not be on the beach, but it's where the locals live and convene, resulting in an increasingly interesting destination in its own right.
Additionally, due to the presence of permanent and semi-permanent residents combined with the continuous influx of expats, the center is percolating year round with creative and affordable lifestyle options for locals and visitors. You heard it here first!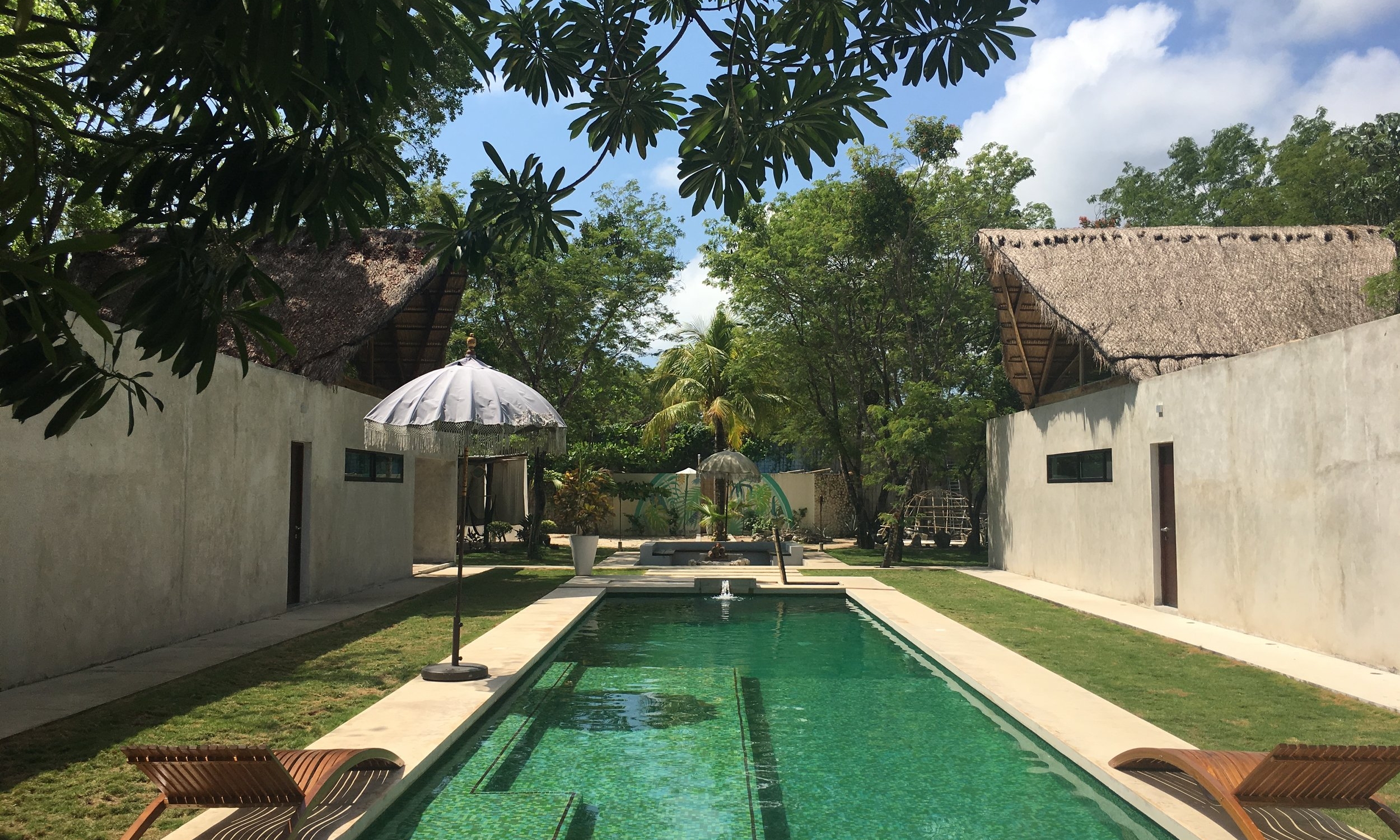 WELLNESS - HOLISTIKA
Holistika is a wellness sanctuary and retreat center on a large slice of land in the jungle just a short drive south west of Avenue Tulum. Passing through the voluptuous white arches at the entrance to the 15 acre village compound, the colors start to pop and time slows down. The neo-primitive paths are made for meandering and discovering. Along the way: modern palapa style yoga spaces, a temezcal (sweat lodge), elegant treatment rooms with traditional medicinal herbs displayed apothecary-style (don't miss a therapia with Avarino), an open-air café-restaurant and work space, installations by a variety of visiting artists and one of the coolest dormitories we've ever laid eyes on. The programming includes kundalini, Iyengar and vinyasa yoga, contemporary dance and sound healing sessions. As if that weren't enough, Holistika will include a 24-room hotel and 2 swimming pools by year end. In the meantime, check out (and check-in) to the fun and affordable Tiki Tiki Tulum their sister property just a block away.
ACCOMMODATIONS - AQUA VIVA
Aqua Viva is a wellness lover's haven, and one of the best deals in town. Located just a few blocks west of the main pueblo drag, the property is spacious and pleasant with accommodations ranging from rooftop glamping with treehouse feels (from $40 / night - a steal for Tulum) to contemporary 2-room suites and a King suite with a hot tub. It's only 20 minutes to the beaches of Boca Paila, however, give up any vision of heading out early. Instead, leave time for leisure as Aqua Viva's comforts include a lovely outdoor pool, a spotless shared kitchen and communal tables, a terrace with hammocks, a yoga shala and an on-site temazcal (sweat lodge). Additionally, the on-site dining experience is worth the stay alone as the restaurant hosts both the flavorful modern Yucatecan dishes of popular Primitivo and the 2nd outpost of Raw Love, one of the best raw vegan and superfood spots on the Riviera Maya (don't miss their pad Thai and chocolate brownies).
GATHERING - TULUM ART CLUB
In less than 2 years, the Tulum Art Club has become the central hub for locals and visiting creatives in search of libations, entertainment and reliable wifi.
The club's café serves breakfast, lunch and dinner with tasty teas, artisanal coffee and craft cocktails. Follow them online for updates on their diverse workshops, exhibitions and artist showcases.
FOOD - EL CANASTON
At first glance El Canastón - better known as Tacos Verdes - may look like just another makeshift taco shack. However, take it from the locals, this is the destination of choice for baskets of tasty tacos and fresh juices with fruits, vegetables and herbs. Ingredients are fresh and clean, try the barbacoa chicken or vegan options like mushrooms in red mole. They also serve coffee from Kaawa, a small, sustainable brand from the highlands of Chiapas.
Want more cheap eats? Try NOMA staff fav Taquéria Honorio, the Sinaloan style eats at Sabor de Mar, and Tamales Don Taco, considered to be some of the best in the Yucatan.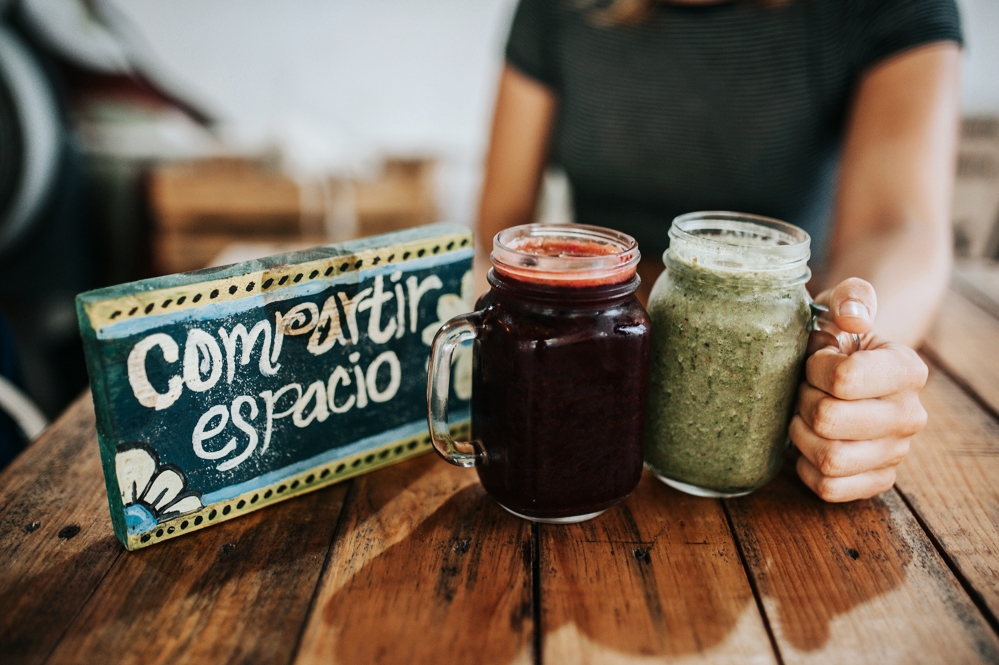 FOOD, BEVERAGES & GROCERIES - CO. CONAMOUR
Hang with locals and cut back on your peso expenditure in a big way by stopping by and stocking up at Co.Con Amor. Doubling as a vegan restaurant and organic bulk food shop, it may not be the newest or most Instagrammable spot in town (think: slightly more shabby than chic), however their efforts towards sustainability, slow food, eco-consciousness and inclusiveness have made this a business that we support wholeheartedly. Tucked away in a the courtyard of a building on Avenue Coba (across from Ched Raui supermarket), the restaurant operates from an open kitchen overlooking a sunny garden full of vintage furniture. Menu favs include the mushroom ceviche, sprouted lentil burgers, spring rolls with quinoa, tasty sweets and any of the juices, potions, tonics and elixirs. The bulk shop is tucked away in the back and is a gold mine for stocking up on organic goods like coconut oil, cacao butter, nuts, grains, beauty products and cleaning supplies. Everything is sold in bulk, but some containers - glass, obviously - are available for purchase on site.
FOOD & BEVERAGE - MERCADO CANDELARIA
As the name indicates, this good-looking newcomer operates as a market, which in this case includes a wine bar, cerveceria, cocktail bar and restaurant with a communal area for drinking, dining and mingling. Now there's a concept we can get behind. They're open from morning till night, with non stop service and special events at night. Oh, and it's pet friendly. Follow them on Instagram and Facebook for updates.
Still thirsty? It would be a shame to come all the way to Mexico and not taste the mezcal selection at neighboring Pasito Tun Tun.
SELF CARE - JANZU WATER MASSAGE WITH LIEKE BOS
Lieke Bos is the go-to healer for both prestigious hotels and wellness savvy individuals. She offers a variety of treatments such as cupping, the Sobada Maya abdominal massage and chakra alignment with crystals and sound healing. But her most experiential treatment is the Janzu water massage, a rebirthing therapy in which the water represents the amniotic fluid of the womb. Healing through movement, Janzu is said to relieve chronic muscle pain, increase flexibility, and help bone injuries. We can't think of a more replenishing way to visit the lagoons and cenotes than through this healing aquatic journey.
YOGA & GIVING BACK - YOGA DICHA
"Dicha" is Spanish for intense joy or good fortune. And that's the feeling that comes from grounding on the mat and connecting with the community in this 4 year old shala on the 2nd floor in the heart of the center. There are a variety of classes available, with something for all levels. Be sure to try Yoga Dicha founder Richelle Morgan's signature classes: Aligned Flow and Healing Flow. The 1st includes conscious sequencing, good tunes and inspiring messages, and the second layers native music, ceremonial chants and the burning of cleansing, therapeutic plants. Additionally, Richelle is deeply involved in working with rescue dogs in and around Tulum. Her Monday classes will soon become a playful and healing opportunity to do yoga with puppies - giving a whole new meaning to uttana shishosana (extended puppy pose). More on Help Tulum Dogs on Facebook here.