LIFESTYLE GUIDE: LISBON
After living in Berlin for 10 years, Paris native Chloé Stückelschweiger decided to pack up her life and realize her dream of living in Portugal. Currently based in Lisbon, the global trendcaster shares her favorite lifestyle spots in this booming European city.
SPORTS - LITTLE YOGA SPACE
It's the yoga address in Lisbon, and classes are taught in English.
Katrin and Arina offer a variety of classes out of their studio, nested in the heart of the city. At Little Yoga Space, Kundalini and Vinyasa are on the menu, as well as other less common classes, such as Forrest Yoga, a method that aims at freeing up emotional and physical blocks; and Womb Yoga, a style that intends to allow women to reconnect with themselves and their inner wisdom.
On top of all that, group spirituality and meditation classes are offered every wednesday. Peace out!
HOTEL - TOREL PALACE
Located within what used to be a private town house, Torel Palace is a luxurious boutique hotel haven within the city, with each room carefully decorated and bathed in natural light.
My advice? Don't miss the sunset from the terrace, with a sweeping view over Lisbon and the Tagus river: a truly unique moment!
FOOD & BEVERAGE - Ao26
The best vegan restaurant in town. Suited for aesthetes and gastronomes alike, Ao26 pairs a sober décor with colourful, elaborate dishes. The menu changes every day and borrows from worldwide cuisine - all vegan!

Save some space for dessert, they're all delicious! Ask for the avocado and lemon cake. It's actually not on the menu, but with a bit of luck, they'll have some on the day you visit.
FOOD & BEVERAGE - SANTELMO
Santelmo is a Portuguese restaurant in the trendy yet authentic neighborhood of São Bento. The concept here is simple: hearty local cuisine, simple and tasty. A must-try is the cod with spinach, or the squid with a side of oven-baked potatoes.
The main perk here? The delicious appetizers (on the house!), like fish croquettes and unique cheeses… Let your mouth wander!
SHOP - A VIDA PORTUGUESA
A Vida Portuguesa is the brainchild of Catarina Portas, an former journalist. It is entirely dedicated to portuguese craftsmanship, a valuable asset in the country's economy.
The wide selection of products is irresistible, and there's something for everyone: cosmetics (the shop carries Bênamor and Claus Porto, ceramics, linens, stationery, gardening items, olive oil, canned sardines… Nothing but temptation!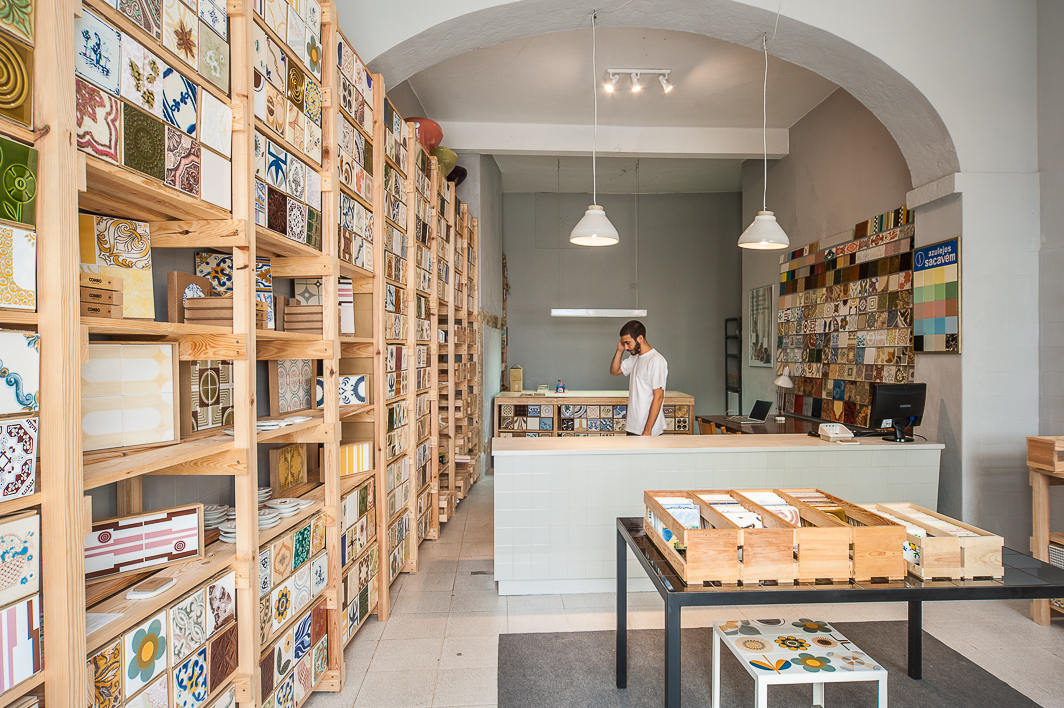 SHOPPING - CORTIÇO & NETOS
If you want to see Portugal's crowning jewels, go take a look inside Cortiço & Netos and discover the renowned earthenware tiles that cover Lisbon's storefronts and interiors alike: azulejos. You'll be enthralled by the colors and patterns retracing the country's rich history and culture.
Don't forget to grab a copy of the store's booklet, an excellent way of remembering, with nostalgia and joy - the famous feeling of Saudade - , the wonderful moments you'll have spent in the portuguese capital.
FOOD - DEAR BREAKFAST
As its name indicates, this is a place where the first meal of the day rules!
The atmosphere here is so pleasant, it's hard to stay for just a meal… The menu could sway even the least breakfast-inclined of your friends. The eggs are the main attraction - Benedict, Florentine, Mexican - plus tasty sideshows like avocado toast, bowls and fresh juices.

And for those sleepy heads out there, not to worry - Dear Breakfast serves until 5pm!
FOOD & BEVERAGE - TASKA KOMÉ
Located in the tourist hub of Baixa, this small Japanese bistro caters to connoisseurs and Japanese expats longing for a taste of home.
The fish at Taska Komé is exquisitely fresh, which is not surprising when you know Portugal is world-famous for the quality of its fish.
For those who wish to prolong the tasty experience, take a look at the saké menu. I vote for the Namasaké an unpasteurized saké from the Kouchi region made from organic rice and with floral aromas.
FOOD & BEVERAGE - DUNA DA CRESMINA
If you're swept by a sudden need to break free from the city and lounge by the seaside, make a trip to the café Duna da Cresmina. Lost in the sand dunes, surrounded by nature, and with a breathtaking view over the Atlantic ocean, this place that invites calm reflection.
My advice: get there in time for sunset to admire the bay of Cascais, year round.
SPECIALITY SHOPPING - BETTINA & NICCOLÒ CORALLO
The Portuguese have a long and passionate relationship with chocolate, thanks to São Tomé-and-Principe, an old colony in the waters off the Gulf of Guinea, nicknamed Chocolate Island. The local chocolate is a sweet yet intense delicacy, and you'll be able to sample it in the Principe Real neighborhood, at Bettina & Niccolò Corallo's shop. Local trivia: Bettina is none other than the ex-wife of Claudio Corallo, the king of chocolate from the famed island.
If you're there during the warm months, the chocolate sorbet is worth the visit alone.