LIFESTYLE GUIDE: LOS ANGELES #1
Australian-born Rachel Hughes moved to Los Angeles in 2015. Upon arriving she could "smell the opportunity in the air," feeling a sense of purpose and belonging more than anywhere in the world.
The city became the birthplace for her many things, including the foundation of New World Native, a company revolutionizing how conscious professionals and businesses connect, collaborate and commercialize.
Read on for the 1st installment of Rachel's guide to this magical desert city.
SELF CARE - THE NOW MASSAGE
The Now Massage is perfect place to unwind. They offer premium services at a reasonable price point with generous opening hours. The practitioners are thoroughly trained, the space is soothing and you leave with a marked shift in energy. The experience starts as you enter the door, aesthetically primed with raw materials and scents, reminiscent of serene desert and deserted beach getaways. The sound-proofing and soundscape also serve to drown out the outside world to allow for 25 to 90 minutes of guaranteed bliss.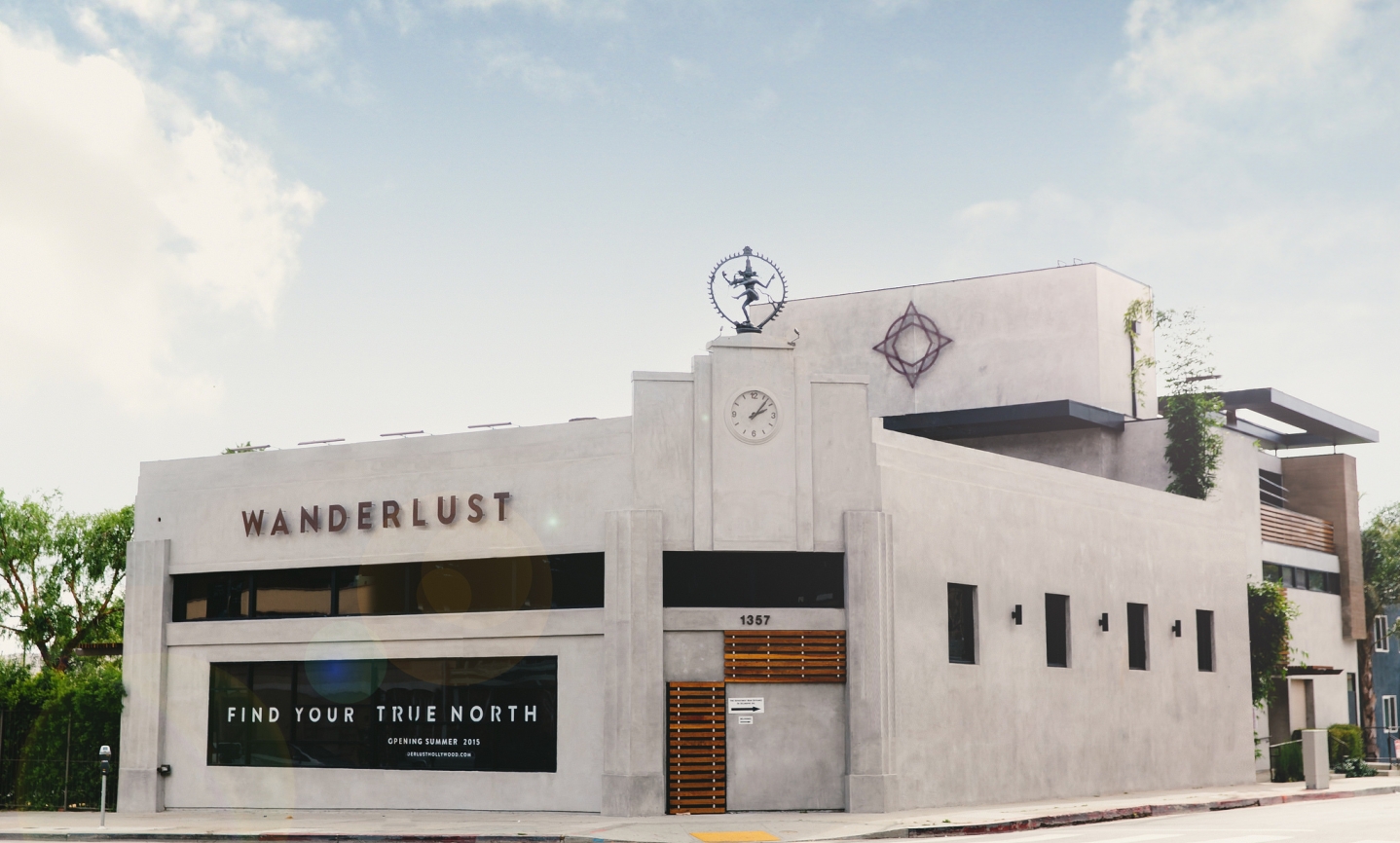 GATHER, WORK, MOVE & MEDI - WANDERLUST HOLLYWOOD
Wanderlust Hollywood is the permanent, physical manifestation of the renowned festival series of the same name. An oasis in the middle of Hollywood, it serves as the perfect place to unwind and hang out. Our ideal situation? Show up and settle in for a leisurely morning: a meditation class followed by a smoothie; a work session in the beautiful courtyard; then on to a sweaty, lunch time yoga class. You never know who you will bump into, and the modern spiritual vibe is conducive to both relaxation and clarity.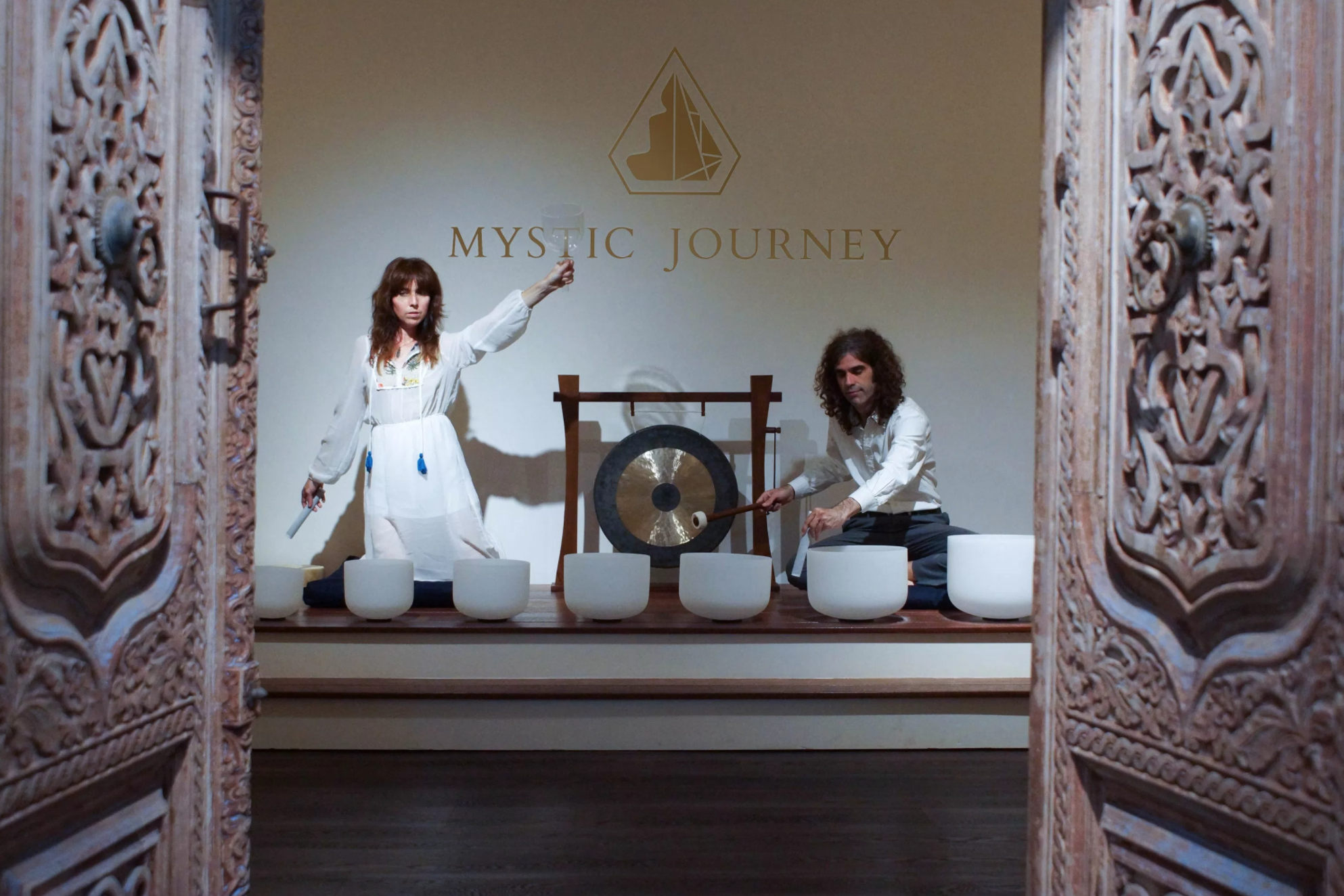 BOOKS & BEYOND - MYSTIC JOURNEY BOOKSTORE
The Mystic Journey Bookstore, crystal gallery and event space is a dream destination for West Side occult fans. The shop has been known for years as the go-to spot for readings, crystals, incense and literature for the conscious community. They recently opened a rocking (!) crystal gallery and event space on Lincoln Boulevard. There are so many goodies to ogle over, discover and explore, so leave some time to dig deep.
PLANT-SOURCED ALCHEMY - MOON JUICE
Calling all health geeks - Moon Juice is the place for you. Expand your knowledge of potions, powders and elixirs or just stock up on some of the most delectable and guilt-free (other than the price tag, that is) snacks, sweets and smoothies out there at one of the lovely yet simple outposts around town. Many of the powders are now available in travel-friendly individual packets, a NY outpost is coming soon, there is an inspiring "un-cook' book available and be sure to follow the brand's stunning and inspiring founder Amanda Chantal Bacon on Instagram and beyond.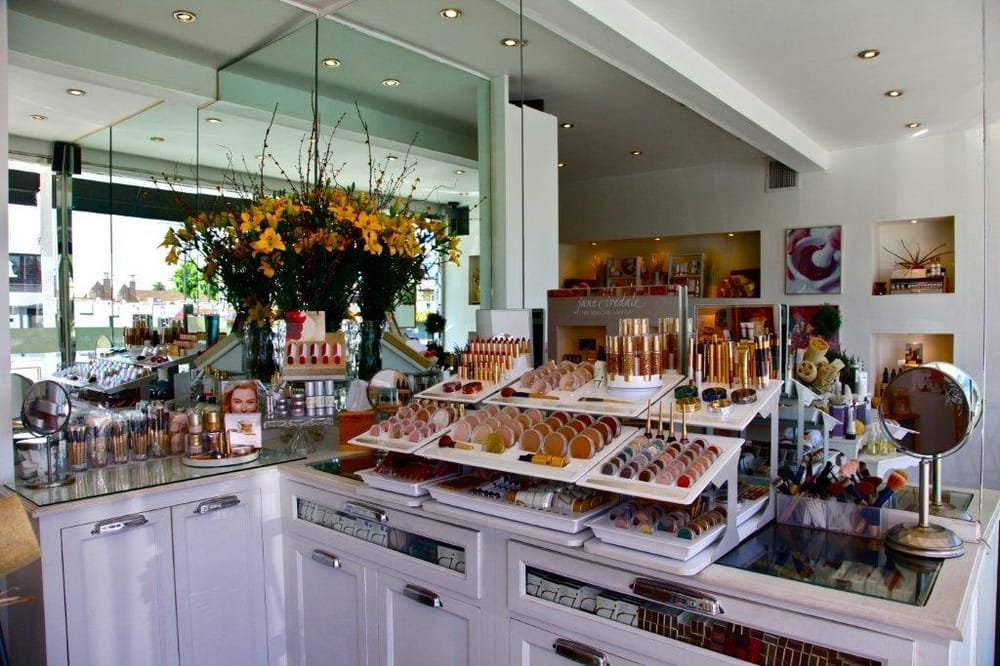 BEAUTY - GREEN LINE BEAUTY
Green Line Beauty on Melrose has everything you need for chemical-free, all-natural skincare and makeup. When I was transitioning off commercial un-natural products the ladies at Green Line were both knowledgeable and enthusiastic in helping me define a new routine, including what to use and do for frequent travels and how to adapt to different climates.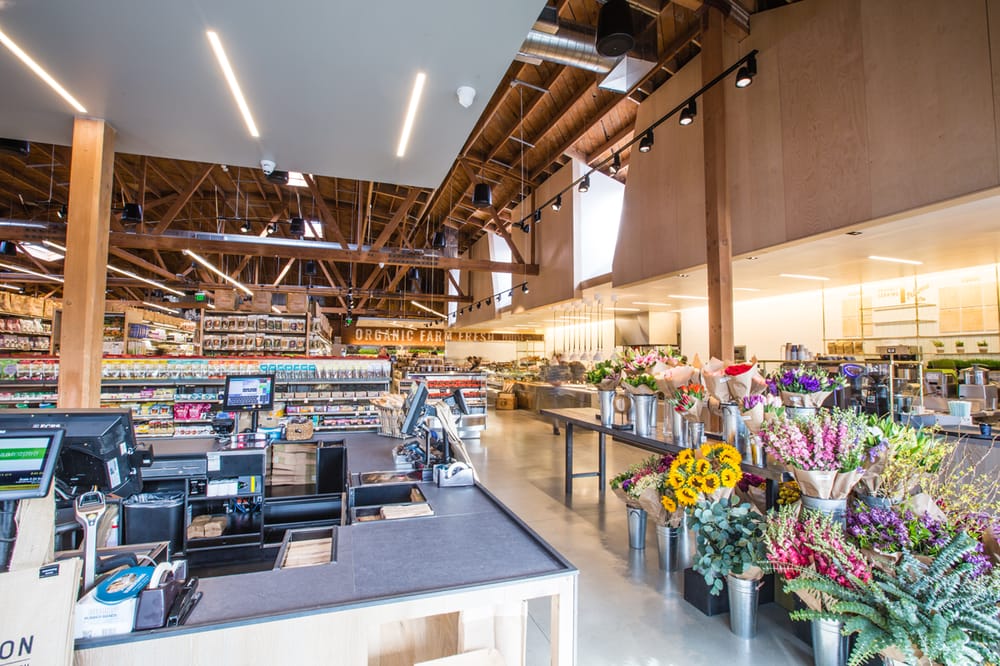 ORGANIC FOOD - EREWHON MARKET
Also known as "Gucci foods," Erewhon Market is where health & wellness evangelists come to feed. There are 3 stores around LA, all prime for celebrity spotting while you shop. The brand boasts that "if it is in here, it's good for you." Whether you want to spend your entire paycheck on your groceries for the week, pick up an organic, biodynamic lunch from the hot bar, hit up the in-house alchemist or just sip on a smoothing while sitting outside to people watch, this speciality grocer is a guaranteed experience. You will find all kinds of crazy health foods - camel's milk! - and supplements and every staff member is a wealth of knowledge so you can really get the lowdown on what you are about to buy.
MOVEMENT - CIRCLE X RANCH HIKE
LA is well known for its hiking, especially the well know Runyon Canyon in Hollywood, however, Circle X Ranch, is by far my favorite. It's quite a drive from the West Side but well worth it, so set aside at least half a day. The pup-friendly hike is at least 2.5 hrs round-trip during which you will see the best views of the City of Angels. From the sprawling city on one side to the epic coastline on the other, with an altitude that guarantees complete and utter silence. The beautiful, deafening silence of nature.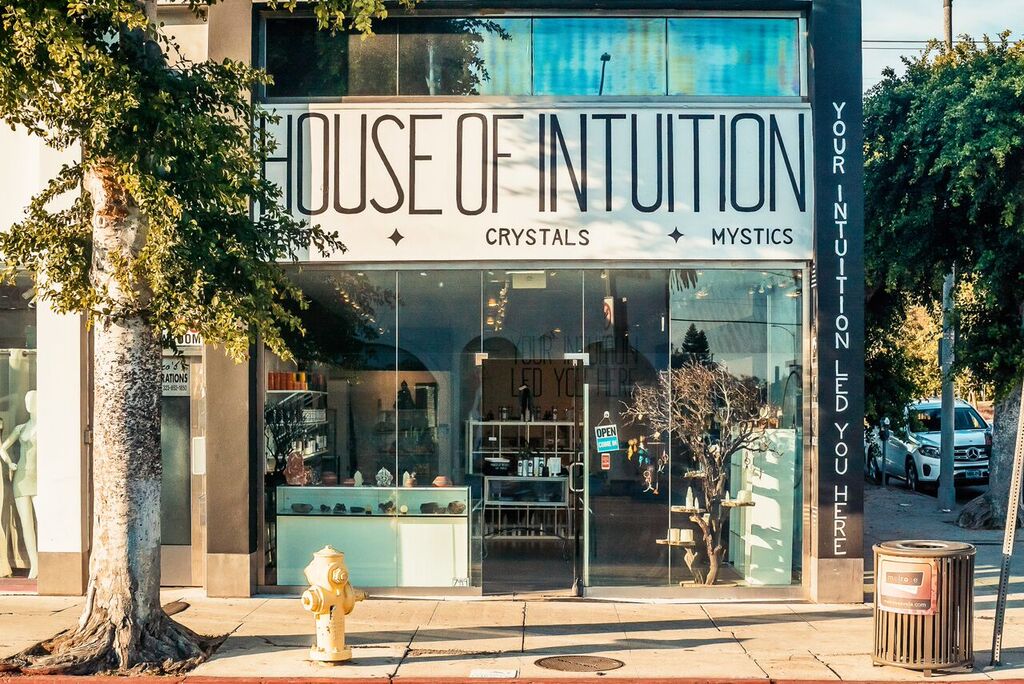 GATHER & HEAL - HOUSE OF INTUITION
The House of Intuition has stores in Silverlake and Hollywood, and boasts some of the best oracle readers and healers in LA. You can also stock up on essential witch and shaman accessories like candles, crystals incense and books. Try tracking down Nabil at the Silverlake store, he has been reading my tarot for 2 years now and has never been wrong.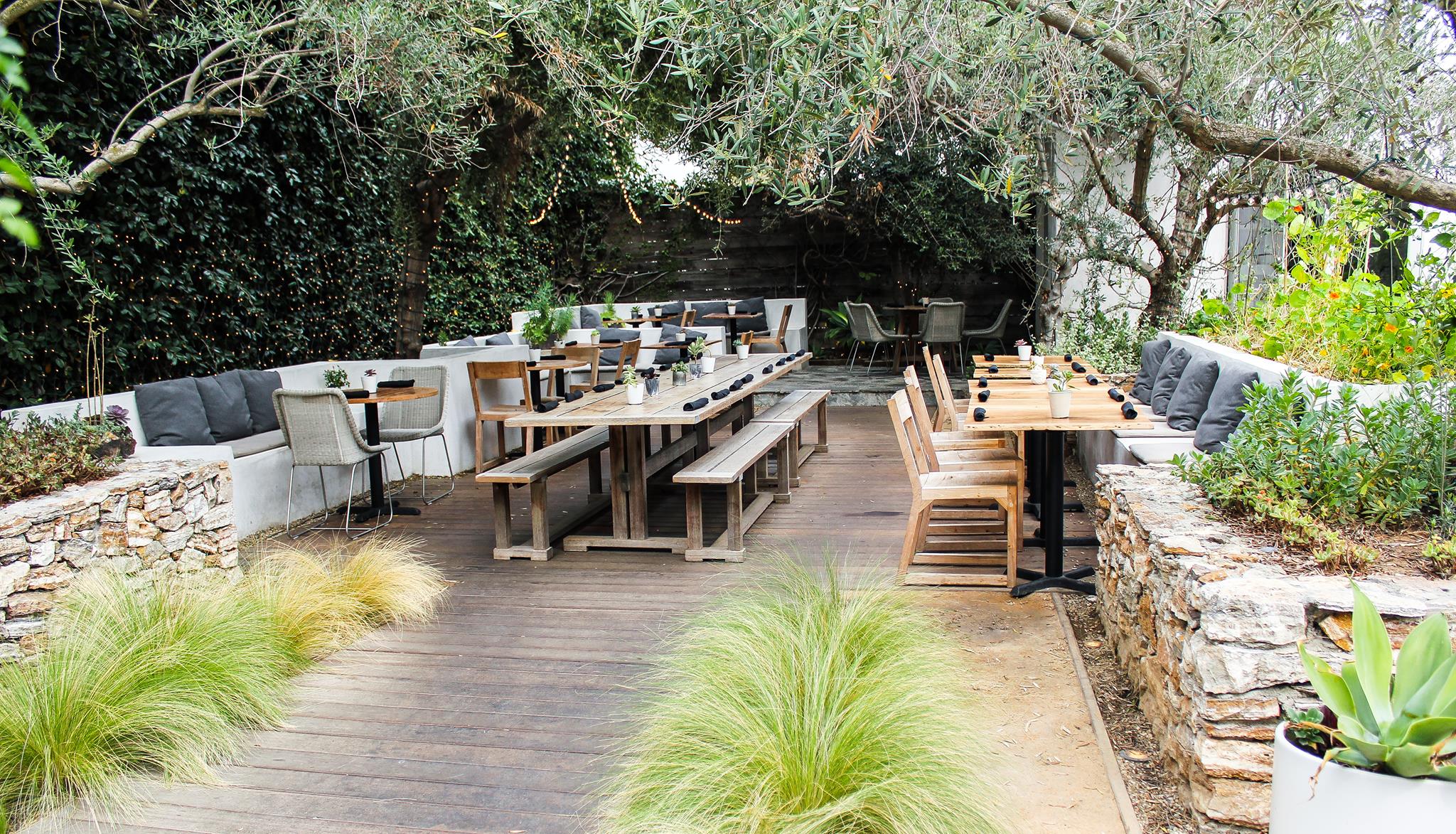 FOOD & BEVERAGE - PLANT FOOD & WINE
If you're a thrill-seeking, health-foodie, no visit to LA is complete without a meal at critically acclaimed chef Matthew Kenney's Plant Food+Wine in Venice. It's a gorgeous experience, with meticulously plated plant-based cuisine and delicious organic and biodynamic wines. The next hangover-free morning, we bet you'll be Googling courses at Kenney's culinary school. Also, check out his fast-casual venture Make Out, book a retreat in Aspen or Miami and stay-tuned for his numerous upcoming New York ventures.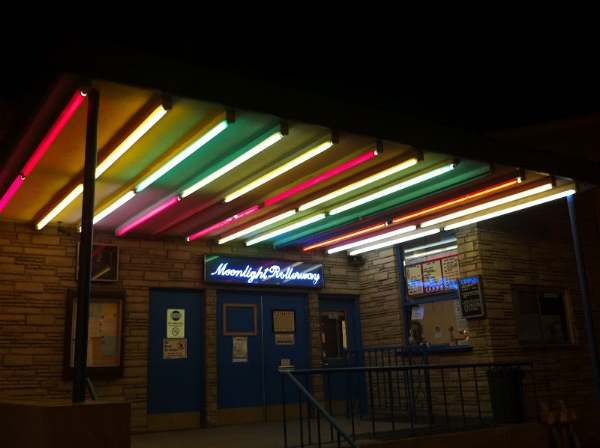 MOVEMENT - MOONLIGHT ROLLERWAY
Mysticism and healthy eating are all good, but what about LA after-dark? I, for one, advocate taking some time out for a little disco. Moonlight Rollerway is hands down one of my favorite things about LA, a place with hidden gems and time warps, and this place combines the two. The rink hasn't been updated since the 70s, so you catch that disco feeling before you've even laced up. Big disco ball - check. Neon signs - check. Oh, and dedicated queer nights, dress up nights and a guaranteed selection of epic tunes like 80s synth and 90s hits. Want to do a digital detox and be here now? Try remembering (or learning!) how to roller skate.