LIFESTYLE GUIDE: LOS ANGELES #2
Rachel Hughes, founder of New World Native, shares more recommendations and insider tips in this 2nd installment of our Los Angeles lifestyle travel guide.
WELLNESS & WORKSHOPS - BE HIVE
Located in the heart of Hollywood, the BE Hive is a wellness mecca integrating ancient wisdom, herbal healing modalities, and eco-friendly practices with conscious community building. Their purpose is to facilitate harmony between humans and nature by bringing nature back to cities. They have 13 bedrooms on site, a sunlit event space (available for rent), and a service offering that includes health and wellness treatments by local and visiting practitioners; workshops on subjects like meditation to microdosing; and a retail space with indigenous and local artisan crafts, plant medicine, and natural fragrances. Healthy humans = healthy earth.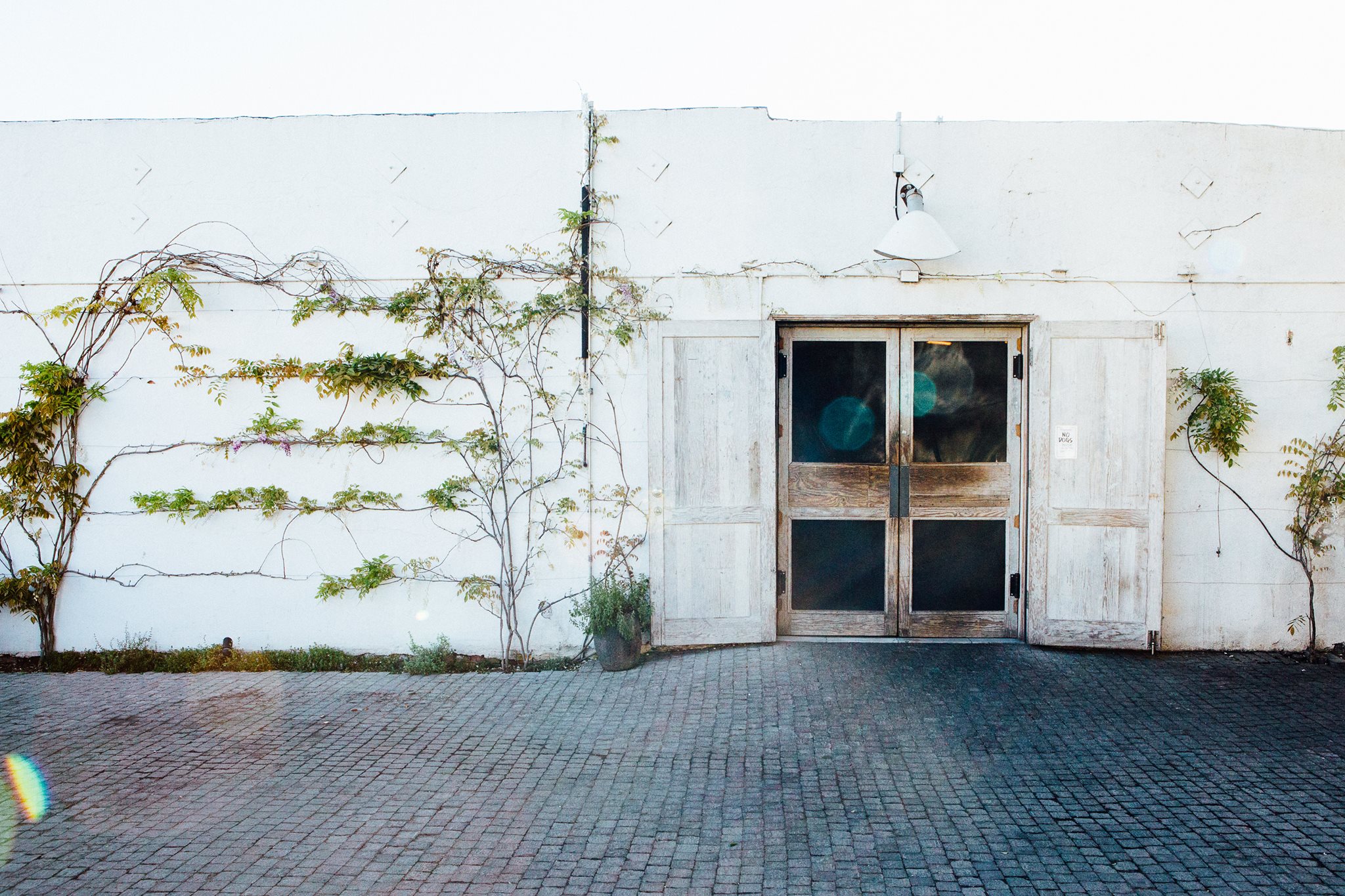 FOOD & BEVERAGE - GJUSTA
I'm an overall health conscious food fan, but when it comes to farm to table produce & ethically sourced and slaughtered meat, Gjusta has stolen my heart. Founded by Travis Lett, Fran Cemaj, and Shelley Armistead and the sister establishment of Venice Beach based Gjelina and newly opened MNTN, their food is 100% organic and made with love.
The rustic-modern decor, delicious creations plated on beautiful handmade ceramics and extremely attractive staff, all serve to convey a sense of loving care. I especially love my Americano with homemade nut mylk, the Brisket Butcher and their daily salad selection. Whenever I am in LA, you'll find me here on a daily basis.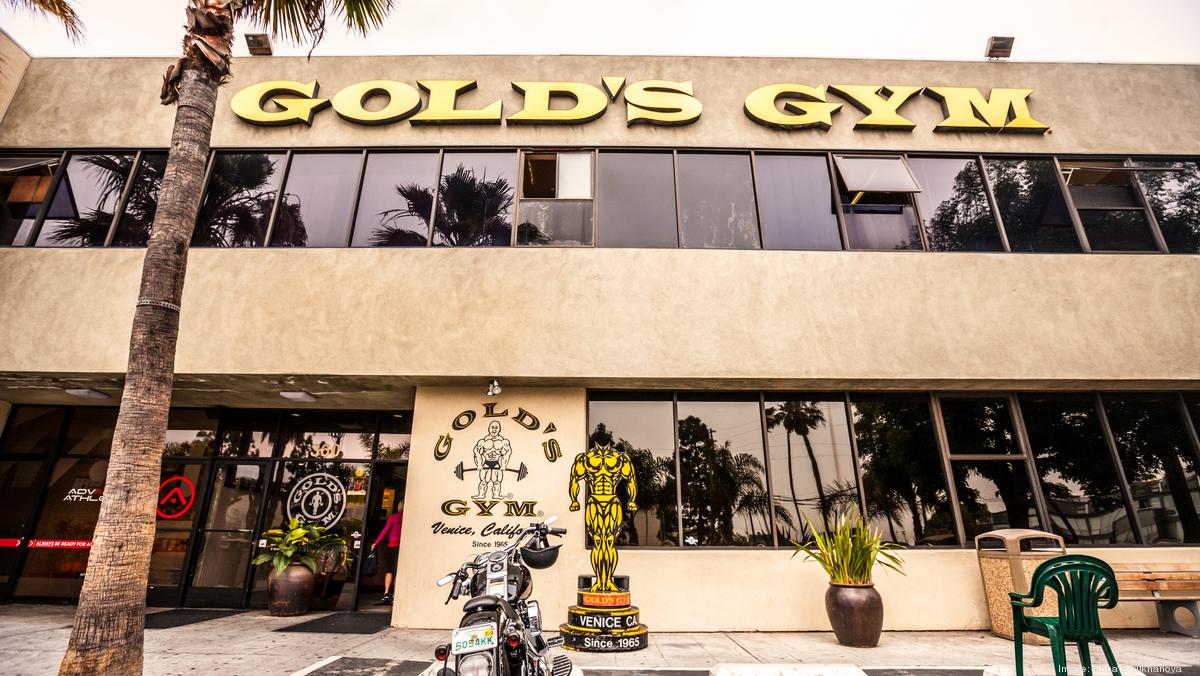 MOVEMENT - GOLD'S GYM VENICE
Everyone who knows me is aware of my obsession with Gold's Gym. The rich pageantry of life accumulates in this spot, culminating in the most entertaining workout situation in this hemisphere. World famous thanks to Arnold Schwarzenegger (who still trains there most mornings at round 7:30am - hot tip!), this temple of of bodybuilding provides unparalleled diverse LA people watching. Oh, in terms of working out: the gym is huge, with an epic (and rare) outdoor section, so you can take advantage of the LA sun while training.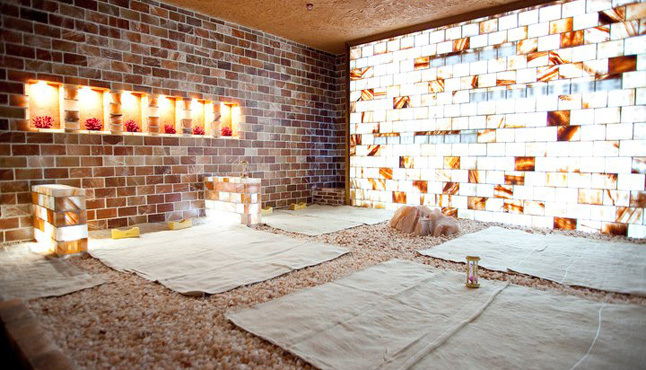 SELF CARE - OLYMPIC SPA
Steaming and saunas are my number one go-to for all of life's ailments. Stressed? Sauna. Hungover? Sauna. Need some grounding? Sauna. Feeling good? Sauna! No matter where I am in the world, I manage to locate a sauna before anything else. This detoxing, meditation box is my kind of daily relaxation, and Olympic Spa is one of my favorite spots. All-encompassing, and just for women, I advise setting aside a good 1.5 hours for soaking and lounging, the crystal room, jade room, steam, dry sauna, and mugwort bath. Then book in for one of their signature Korean body scrubs and a mini massage. The facility is quiet, clean and serene, perfect for a weekly check-in with you and your body temple.
Not a woman? Check out the 24 hour, unisex Wi Spa, also in Koreatown.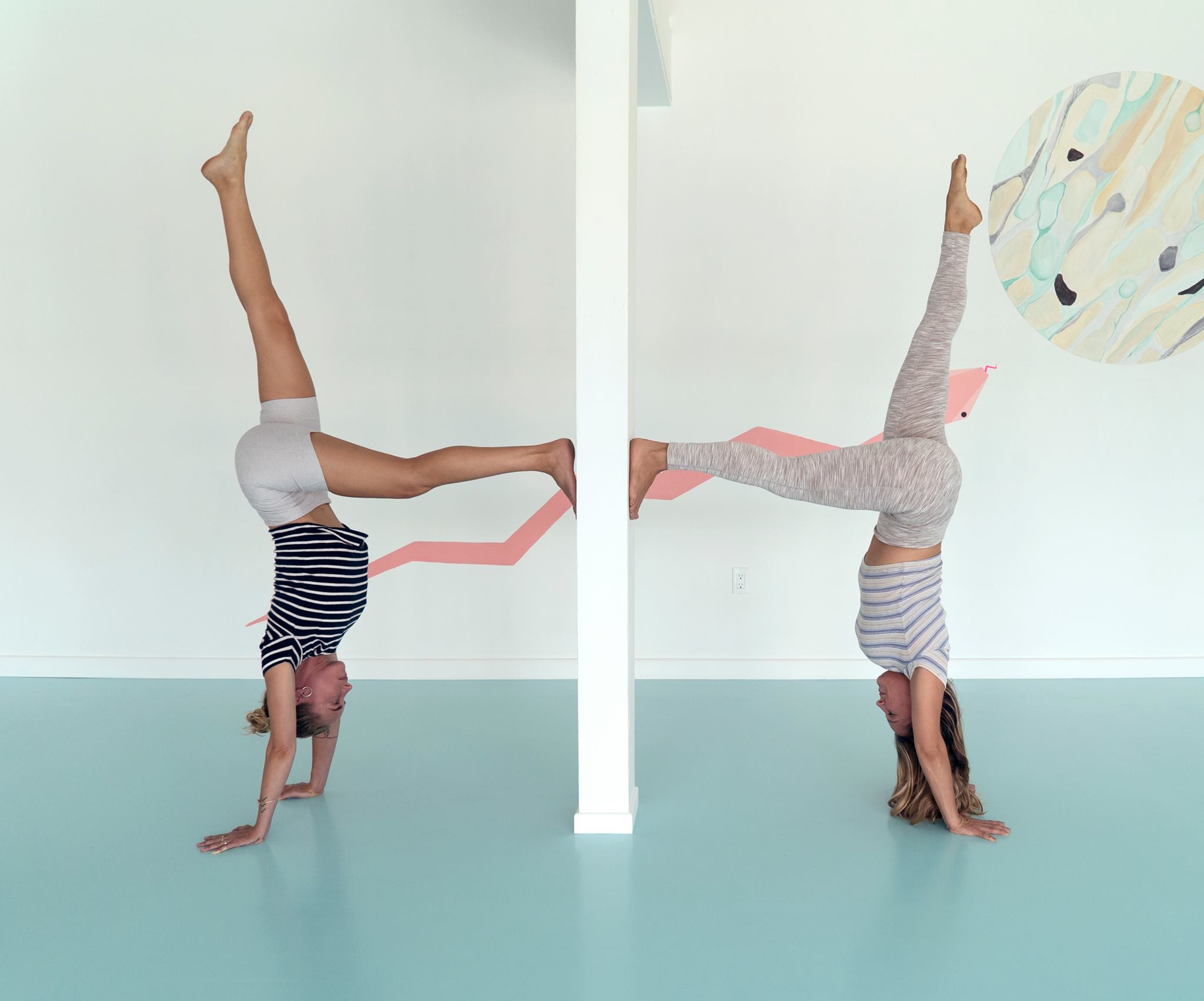 MOVEMENT - LOVE YOGA VENICE
Love Yoga is a full-service, boutique yoga studio. It is run by Sian and Kyle, two amazing women who bring a contagious positive energy to the place. Every time I go, if feels like just hanging out with friends. Their teaching is steeped in the Taoist theory and Sacred Geometry of KATONAH YOGA®. Between esoteric dialogue and an asana practice with both Iyengar and Vinyasa influences, align body, breath and mind. Combined with soulful music and overall good vibes, this is yummy nourishing yoga that will leave you feeling warm and fuzzy.
SELF CARE - PAUSE FLOAT STUDIO
Fans of Joe Rogan are all well aware of the benefits of sensory deprivation tanks, aka 'float tanks'. Believed to be a revolution in stress-reduction and regeneration, this contemporary practice allows us to tune out the chaotic external world and tune into your innermost consciousness. The tanks themselves are soundproof and void of any light, with enough Epsom salts to keep you as buoyant as the dead sea. I can't recommend the Pause Float Studio experience enough! Such an amazing break from the world and a total reset for body, mind and soul. This state of the art studio also has an infrared sauna, which due to far infrared energy is purported to maximize benefits, penetrating skin and increasing circulation to help rid the body of harmful toxins. Don't miss this it is unforgettable experience.
VINTAGE SHOPPING - THE ROSE BOWL FLEA MARKET
Hands down, the Rose Bowl Flea Market is the best I have ever been to! This mind-blowing sprawl is basically impossible to see in one day. It is a gigantic array of incredible vintage goods, from 1920s gramophones to Art Deco furniture, weird mid-century bric-a-brac, strange ornaments and, of course, clothes galore. Every time I have been, I have gone home with a unique piece of history that no one in their right mind could have 'planned' to find. It's definitely worth the drive out to Pasenda.
My tips:
arrive early (8-9am)

wear a hat (it can get super hot and there is no shade!!)

be prepared to bargain

and if you find yourself strangely drawn to a disco mirror cityscape, buy that thing 'cause chances are you won't find anything like it in the rest of the world!
GETAWAY - JOSHUA TREE NATIONAL PARK
One of my all-time favourite things about LA is getting out of the city and heading to the desert. Joshua Tree National Park is in my mind the most magical place on earth. If you are planning a weekend getaway, leave by 12pm on a Friday and it's an easy 3 hour drive. I definitely recommend sleeping overnight inside the park as least one of your nights there. When doing so, access the park at least 3 hours before sunset, head straight to Hidden Valley camp site, walk in and climb up! The landscape inside the park is incredible and makes for an amazing sunset, overlooking the magnificent valley from your mountain perch. Then make yourself comfortable as the night sky comes alive. There is nothing like going around a full moon and letting the moonlight guide you around the beautiful terrain.

While there, book into the Integratron, known as one of the most fascinating sound baths in California. Housed in a "spaceship" structure and with an alien-like guide, this is one unique experience. And for food, swing by La Copine, an almost deserted, gorgeous diner in Flamingo Heights, for a delicious brunch.
ACCOMMODATIONS - ACE HOTEL DTLA
In town for a quick trip and looking for a spot with creative pulse and local feel? Head to the Ace Hotel Downtown. Housed in a stunning restored Art Deco building, the arty meets old Hollywood feels will have your eyes and taste buds satisfied from the moment you set food on site. Try L.A. Chapter for food all day, the rooftop pool for drinks and a sunset swim. Plus the beautiful theatre next door hosts everything from movie screenings to live music, so you can be sure to be able to catch something eccentric during your stay. Not to mention the signature stylish rooms with comfortable beds and covetable amenities.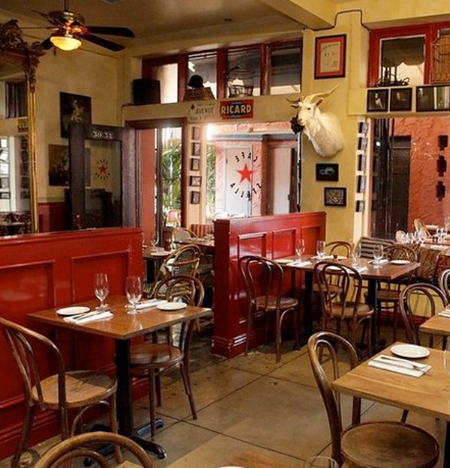 FOOD & BEVERAGE - CAFÉ STELLA
When I first moved to LA, a close friend brought me to Café Stella as a welcome excursion. It has since become the hub for many celebrations, random fun nights, and hilarious memories. I always bring visiting friends to this place of the "Paris in LA" feeling of the decor, good vibes, delicious food and yummy cocktails. The Café Stella crowd is also part of the draw, over lazy brunches and luscious dinners, groups merge, new friendships are formed and a good night is had by all. No trip to LA is complete without a visit to this institution.
CASUAL FOOD & BEVERAGE - THE BUTCHER'S DAUGHTER
Well known local haunt for the health conscious "Silicon Beach," The Butcher's Daughter proposes a vegetarian, mostly vegan menu that is so delicious that even die-hard carnivores won't miss their meat. Packed from morning to night, it's the prime spot for great food and the accidental networking situation. Whether you are here for the sleek, airy, urban-jungle design or a relaxed chat and chew, this place is a must see when visiting Venice Beach.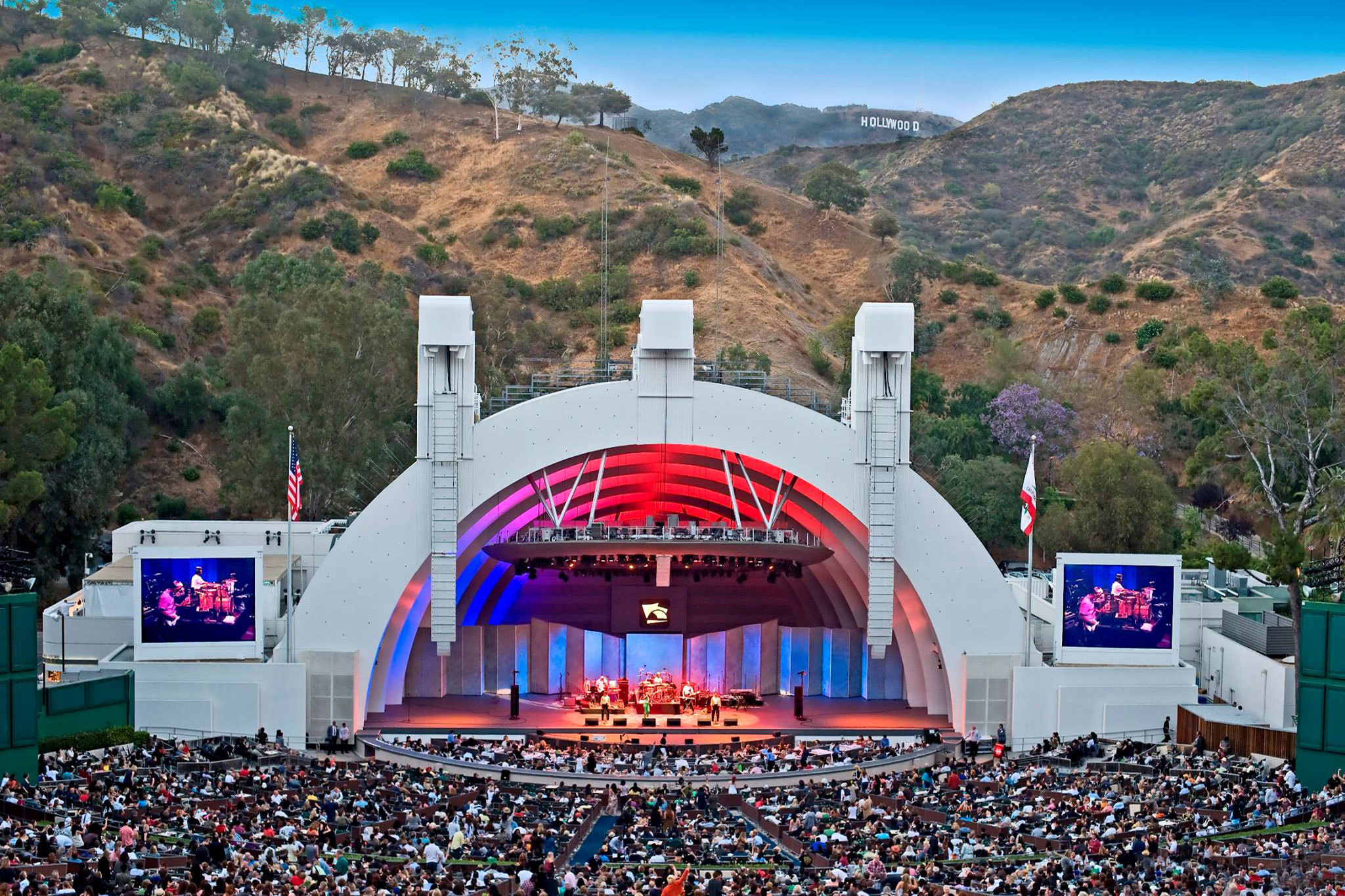 ENTERTAINMENT - THE HOLLYWOOD BOWL
This unique venue is definitely one of the great staples of LA life. The Hollywood Bowl boasts one of the biggest musical line ups year after year. From April to November, catch some of the biggest names in modern music, nostalgic trips with big bands from the 60s, 70s and 80s and incredible classical music from the Los Angeles Philharmonic. The outdoor venue consists of a beautiful open amphitheatre with an epic view behind the stage. The open-plan bench seating offers a community feeling, something LA does well despite its sprawling city. A membership secures seasonal tickets to the best shows. However, if you are planning a trip, book way ahead - the shows consistently sell out.